DNP Degree: What Is It and How Can It Help My Career?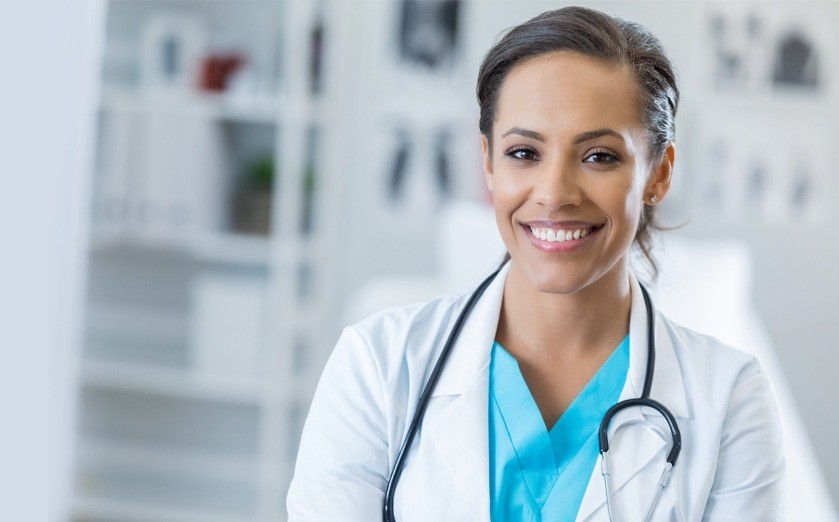 Ready to take your nursing career to the very highest level of practice? Then you're probably exploring whether a Doctor of Nursing Practice (DNP) degree is right for you. Online DNP programs can prepare you for:
Advanced clinical practice in a wide variety of health care settings
Executive-level administrative and nursing leadership roles
Patient and policy advocacy
This guide explains what a DNP degree is, who should pursue one, what career advancement is available, and Doctor of Nursing Practice salary guidelines based on various sources. After reading this guide, you should be more informed about whether pursuing a DNP is the right choice for you and your nursing career goals.

What Is a DNP Degree?
A DNP degree is a doctoral-level program that builds on skills and knowledge taught at the master's degree level. DNP stands for "Doctor of Nursing Practice". It is a terminal degree, meaning there is no other degree higher than it available.
As the name suggests, the degree is focused on direct practice in health care settings, rather than academic teaching and research. Other health care professions also have terminal practice degrees in their fields, including psychology (PsyD), pharmacy (PharmD), physical therapy (DPT), etc.
Why Does the DNP Exist?
According to the American Association of Colleges of Nursing (AACN), the Doctor of Nursing Practice was developed to meet the needs of the increasingly complex nursing care environment with a degree that ensured advance practice nurses would be available who could implement the science and best practices developed by nurse researchers.
*Source
Danielle LeVeck, writing about doctorate in nursing programs for Nurse.org, says that:
"The current healthcare environment demands nurses possess a comprehensive skill set of scientific knowledge, outcome measurement, and leadership qualities, to assure the best patient outcomes. Doctorally educated nurses are needed to address shortages of doctorally prepared nursing faculty, increasing educational expectations, and national concerns about healthcare quality."
*Source
According to the AACN, many advanced practice nursing specialties which currently only require a master's degree in nursing will require a doctoral nursing degree in the future.
Where to Find Doctor of Nursing Practice Programs
As of October 2018, there were 336 colleges and universities in the United States offering nursing doctorate programs, and programs were available in all 50 states. In addition, DNP degree programs are growing at a faster rate than Ph.D. programs.

Who is a DNP Degree For?
The Doctor of Nursing Practice degree is for experienced nurses who already hold a Master of Science in Nursing (MSN) in any specialty. It is specifically for those nurses who wish to continue providing direct practice and leadership in health care settings rather than moving into academia, as with a Ph.D. (Doctor of Philosophy) in Nursing.
Choose a DNP if you are ready to lead in clinical settings, create meaningful changes in nursing policy, and provide the very highest level of nursing care, including as an independent practitioner.


Benefits of a DNP Degree
The benefits of earning a Doctor of Nursing Practice degree go beyond additional career marketability or enhanced salary potential. For MSN-prepared nurses, earning a DNP enhances clinical evaluation, administrative leadership, and training skills, meaning you will be able to make a real impact on patient care at a leadership level and help train the next generation of nurses.
Other benefits include:
Improving your critical thinking, research skills, and evidence-based practice.
Building skills for administrative leadership and management at the highest level of healthcare.
Ensuring the future of the profession by training new nurses and managing ongoing professional development for mid-career nurses.
Potentially qualifying for independent practice, depending on your state's laws and regulations.
Contributing at a higher level to collaborative care and cost-effectiveness improvement efforts.
Preparing for roles in policy development, policy analysis, and advocacy.
Standing out in the job market: fewer than 1% of nurses hold a doctoral degree.
Earning your DNP degree also helps raise the profile of the profession. As more DNP nurses enter the health care workforce, they demonstrate that nursing is its own separate branch of professional clinical practice and not just a "support" role.
*Source

DNP Degree vs. PhD in Nursing
There are two nursing doctorate degree options: The Doctor of Nursing Practice and the Ph.D. in Nursing. These degrees both teach advanced material above the master's degree level but have different aims.
 
| | |
| --- | --- |
| Doctor of Nursing Practice (DNP) | Doctor of Philosophy in Nursing (Ph.D.) |
| Focused on advanced clinical practice and administrative/policy leadership | Focused on academic research, administration, and teaching |
| Degree includes extensive clinical practice experience | Degree mostly focuses on intensive research with minimal clinical experience |
| Capstone is usually a clinical project, paper, or other practice-focused product | Capstone is an academic dissertation focused on research methodologies, theory, and other scholarship |
| May admit BSN nurses to the program | Usually only admit MSN nurses to the program |
| 2-4 years to complete depending on prior experience | 3-5 years to complete depending on prior experience and dissertation |

How Long Does It Take to Earn a DNP?
Earning a DNP degree will take anywhere from two to four years depending on your previous educational experience. If you hold an MSN degree, it will take one to two years. Some DNP degree programs accept nurses with a Bachelor of Science (BSN) degree, and those nurses will need to complete masters-level coursework as part of their program. In this case, completing the DNP will take longer.
If you choose to complete a Ph.D., you can expect to spend three to five years in school due to the emphasis on research. Writing your dissertation, which can often be a book-length project, may also extend the time it takes to earn your degree beyond five years.
A DNP nurse and a Ph.D. nurse will have different career outcomes and a Ph.D. in nursing salary will differ from a DNP salary.

DNP Degree Careers
DNP jobs build on jobs available to MSN-qualified nurses with additional levels of responsibility, leadership potential, and autonomy of practice. The jobs you can pursue will depend on your previous certifications and experience as well as your chosen focus when completing your doctorate of nursing.
Nurse Anesthetists:

 

Assist surgeons by administering anesthesia, monitoring patients before, during, and after procedures, and ensuring recovery progresses well. DNP-qualified nurses may continue providing direct service or move up to departmental leadership, monitoring overall quality and cost-effectiveness of care.
Nursing Instructors:

 

Provide training to student nurses and professional development for established nurses. DNP-qualified nurses would likely focus on teaching in the clinical environment rather than a classroom setting and may also help set guidelines and goals for clinical training programs.
Nursing Administrators:

 

Nursing administrators provide clinical, human resource, and logistical direction for nursing departments. They may handle budgets, quality control efforts, policy, and collaboration with other clinical departments in hospitals or health systems. With a DNP degree, nurses can provide executive-level direction with expanded responsibilities.
Nurse Practitioners:

 

Nurse practitioners (NPs) provide primary care within hospitals and clinics, sometimes as independent practitioners. NPs can work in many specialties, from psychiatry to family practice. DNP-qualified NPs are equipped to train new NPs and lead health education or nursing policy advocacy efforts.
Informatics Nurse Specialists:

 

Informatics nurse specialists find ways to use electronic health records and computer data to better inform nursing practice and improve patient care. DNP-qualified nurses who have previous informatics experience can leverage the administrative and leadership skills from their Doctorate of Nursing Practice to provide direction to informatics and data departments.
Note that it is possible to use your doctorate in nursing program to change specialties; for example, to go from being a nurse practitioner to a nurse educator. Options will vary depending on the degree program, and you may have to pursue additional licensure or certification outside of your DNP degree program in order to begin practicing in a new area.


Salaries for DNP Degree Jobs
DNP salary will vary depending on your area of specialization, the local job market in which you work, and your prior experience. All doctorate of nursing practice salary data below comes from U.S. Bureau of Labor Statistics surveys and projections, which apply to the nation as a whole. Your local market may vary.
| | | |
| --- | --- | --- |
| Job Title | 2017 Median Annual Salary | 2016-2026 Projected National Job Growth |
| Nurse Anesthetists | $165,120 | 16% |
| Nursing Educators | $71,260 | 24% |
| Nursing Administrators | $98,350 | 20% |
| Nurse Practitioners | $103,380 | 36% |
| Informatics Nurse Specialists | $88,270 | 9% |
*Sources:

Learn More About Earning Your Doctorate of Nursing Practice with GMercyU
Ready to explore what's possible when you pursue online DNP programs? Contact Gwynedd Mercy University to learn about our flexible DNP program, which combines online coursework with in-person residencies to prepare you for leadership at the very top of the nursing profession. Get in touch today!