GMercyU Partners with Western Galilee College on Faculty Research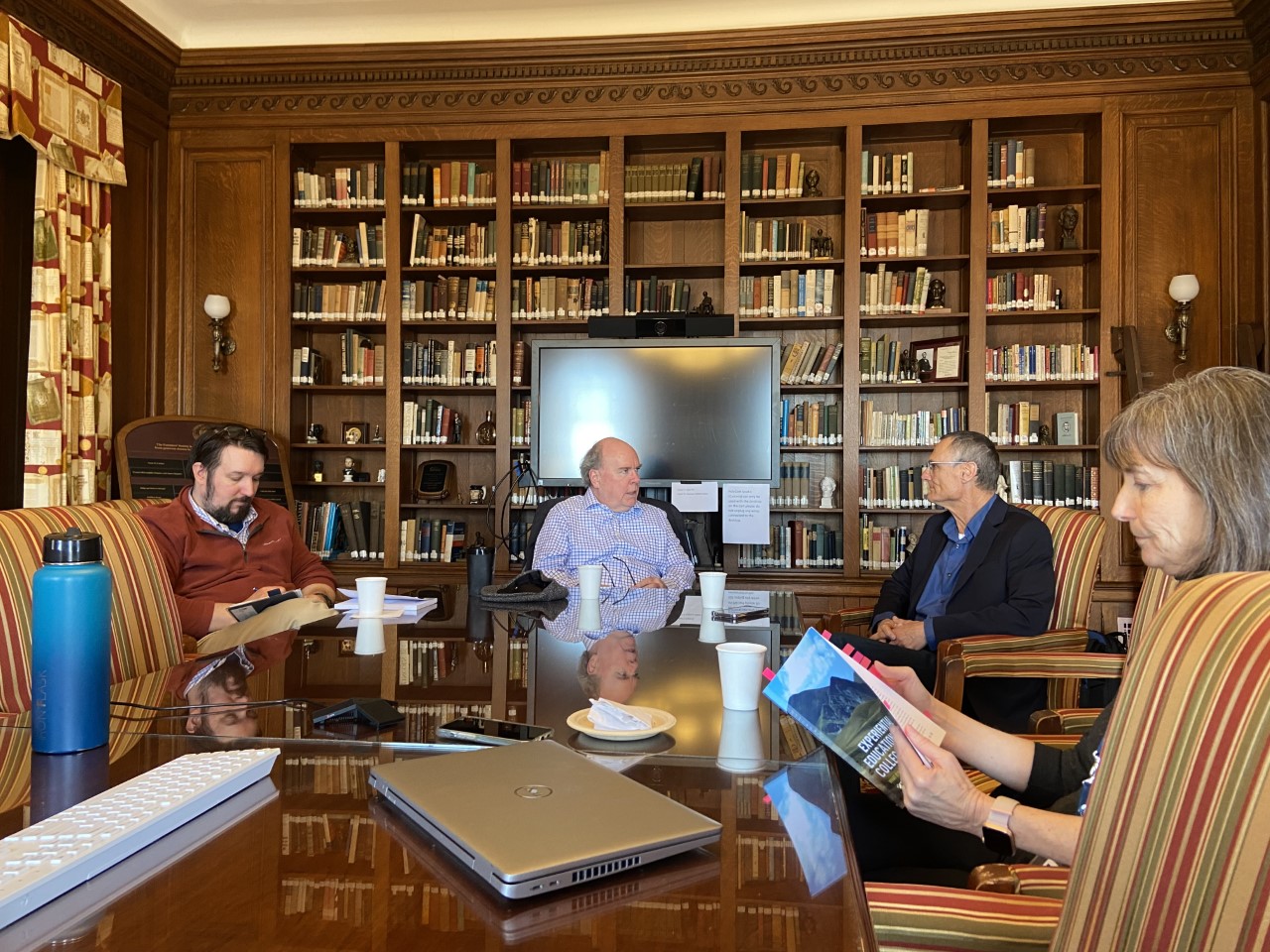 Gwynedd Mercy University's Center for Teaching and Learning established an international partnership with Western Galilee College in Israel to provide innovative, cultural, and experiential teaching and learning experience, and scholarship opportunities for faculty.

The collaboration kicked off in Fall 2022 with 18 GMercyU faculty members and 19 Western Galilee College faculty members. Faculty members from different disciplines paired together on related research topics and have begun working together since. Some of the groups have already submitted conference proposals, got accepted and presented virtually.

"Our collaboration is moving forward successfully, and everyone from both institutions is excited about this opportunity," Coordinator of GMercyU's Center for Teaching and Learning SoYoung Kang, PhD said.

On March 20, Dr. Yehuda Peled, one of the faculty members from Western Galilee College, visited GMercyU's campus. During his visit, Dr. Peled met with faculty to discuss the partnership and worked with his GMercyU research partners Dr. John Gunn and Dr. Victory Osezua. GMercyU's "Pedagogy Book Club," comprised of GMercyU faculty (photo above), invited Dr. Peled to join in their discussion on their current reading on experiential education. Dr. Peled also met with students in Public Health Policy and Advocacy class and Occupational Perspective of Health class. 

This fall, GMercyU will host an "Intercultural Seminar" where joint researchers from both institutions will get a chance to meet each other in person and present their research. The Seminar will be open to all faculty on GMercyU's campus, not just limited to the 18 joint-researchers. GMercU students, including our EdD students, will have the opportunity to meet with Israeli professors.

"There will be many opportunities for our faculty and students to work together with groups from different cultural background and learn from each other. This partnership will increase exposure to cultural diversity on our campus," Dr. Kang said.

In 2024, the plan is for GMercyU faculty members to visit Western Galilee College in Israel for a similar conference.