3rd Annual Conference on Diversity, Equity, and Inclusion in Education: Creating Learning Environments that Engage Diverse Voices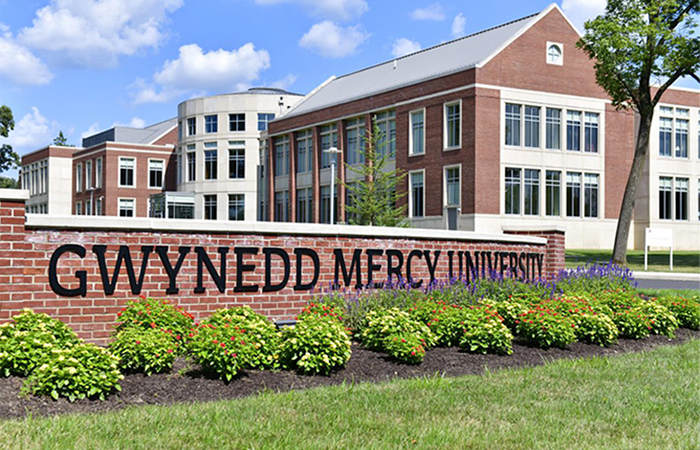 Presented by Gwynedd Mercy University's School of Business and Education
Join us virtually on Tuesday, April 25th and Wednesday, April 26th for GMercyU's 3rd annual DEI in Education Conference. The event is free and offers Act 28 credits; it is open to PreK-12 and higher education educators, administrators, and staff, as well as interested students and parents.

Tuesday Keynote Address 
The DNA of DEI with Dr. Ronald W. Whitaker II, Culturally Responsive Pedagogy Associate Professor of Education and the Director of the Center for Urban Education, Equity, and Improvement (CUEEI) at Cabrini University 
By arguing how DEI is directly aligned with future opportunities for individuals, and sustainability for organizations, this keynote provides participants with the understanding of how DEI skills is directly aligned to the success of the 21st century evolving marketplace. Additionally, through applicable DEI frameworks, theories, and exemplar practices, participants will learn the skills to analyze, create, and sustain DEI excellence, in and across organizational boundaries.  Thus, the aim of this keynote is for participants to have increased confidence to facilitate, inspire, and manage high-impact DEI transformational initiatives.  
About Dr. Whitaker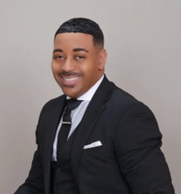 Known as a modern-day Freedom Fighter, Dr. Ronald W. Whitaker, II is the appointed Culturally Responsive Pedagogy Associate Professor of Education and the Director of the Center for Urban Education, Equity, and Improvement (CUEEI) at Cabrini University. Further, Dr. Whitaker also holds the distinction of being a Schouver Fellow at Duquesne University. Additionally, Dr. Whitaker serves as the Senior Pastor of the Historic Mother African Union Church, which is the nation's oldest independent Black church. Dr. Whitaker completed his Doctoral Degree in Educational Leadership at Duquesne University. He also earned a master's degree in education at the University of Pennsylvania, a master's degree in business administration at Eastern University, and two undergraduate degrees from Geneva College where he graduated magna cum laude. Additionally, Dr. Whitaker earned a Certificate in Culturally Sustaining Teaching from the University of North Carolina at Charlotte (UNCC), and a Certificate in Diversity and Inclusion from Cornell University. As a researcher and scholar, Dr. Whitaker publishes articles that focus on the psychology of race and racism, issues related to diversity, equity, inclusion (DEI), culturally relevant and sustaining pedagogy, and the societal and educational disenfranchisement of African American males. 

Dr. Whitaker presents his research at both national and international scholarly conferences, and within K12 educational milieus. He is revered amongst colleagues for engaging in "tough conversations" in a respectful manner. Dr. Whitaker was a 2018 Delta Eplison Sigma Faculty inductee, a 2017 Black Theology Fellow at Princeton Theological Seminary, a 2016 America Educational Research Association (AERA) Asa Hilliard/Barbara Sizemore fellow, a 2014 Phi Kappa Phi inductee, and a 2012-2014 University Council for Educational Administration (UCEA) Barbara L. Jackson Scholar Fellow. His forthcoming book is titled: Put Some Respect On My Name: The Fierce Urgency of Culturally Reverence Pedagogy For Black Males! 


Wednesday Keynote Panel
Best Practices in Creating Learning Environments that Engage Diverse Voices: Expert Perspectives with Cherrissa Gibson, Director of Human Resources, Professional Development, and Equity at Pennsbury School District in Fallsington, Pennsylvania; Liliana Madrid, Special Assistant to the President for Diversity, Equity, and Inclusion at Meredith College in Raleigh, North Carolina; and Otis Clarke, high school geography teacher in the Navajo Nation, Arizona. 


Breakout Sessions
Each night, after the keynote address and panel, choose the track(s) you'd like to attend during breakout sessions from 7:00 p.m. to 8:00 p.m. and 8:00 p.m. to 9:00 p.m.
Track A: Setting the Stage to Engage Diverse Voices topics 
Dealing with Implicit Biases
Diversity, Equity, Inclusion, and Belonging Learning Exchanges
Tips and Tools for Fostering an Inclusive Work Environment
Do the Inner Work
Track B: Teaching Strategies to Engage Diverse Voices topics
Democratic Inclusive Classroom
Universal Design for Learning and Culturally Responsive Frameworks
Planting Seeds of Justice through Student Voices
Group Projects in Online Courses
Track C: Supporting Diverse Identities topics
Identity-Based Clubs
Learning a Second Language in US and Israel
Supporting LGBTQ+ Students
Belonging for Students with Intellectual Disabilities
Asynchronous posters on additional topics will be available as part of the conference registration.