Red and Gold Day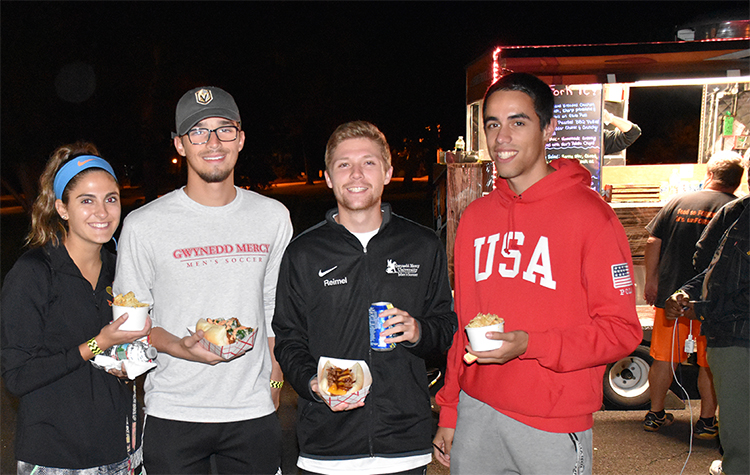 Calling all Griffins! One of the biggest events of the year is back, with a twist!
Gwynedd Mercy University's most treasured tradition of Fall Fest and Food Truck Festival has been reimagined by the Office for Student Engagement and Student Government Association as Red and Gold Day.

There will be plenty of opportunities to win prizes, listen to music, and eat great food on GMercyU's beautiful campus. Ride a mechanical bull, climb a rock wall, compete in a cornhole tournament, or just enjoy a beautiful fall day outdoors with friends at Red and Gold Day.

This family-friendly event is open to all — students, guests, alumni, and community members. The cost of admission is $10 for nonstudents. 

Food trucks include the following:
Haagan-Dazs

Farmstead Foods, serving cheesesteak empanadas and chicken cheesesteak empanadas

Jersey Sno, shaved ice stand

T&N Homemade Kitchen, serving eggplant sandwiches, chicken cutlet sandwiches, and more

Parkhurst Dining, GMercyU's on-campus food vendor, will also be serving food, including popcorn chicken in a waffle cone.
In the true Mercy tradition, there will also be a service project. Attendees have the opportunity to bring feminine products as a donation for the homeless. Each package of feminine product is equivalent to one ticket, and participants can enter their tickets for a chance to win a prize.

The organization that is receiving donations is Colonial Area Anti-Racism Social Equity Alliance.